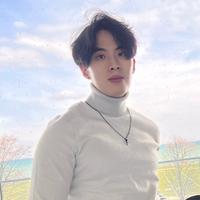 Spencer Hong
Graduate Student
Bio
Spencer is passionate about the intersection between language and technology. He is currently working with the National Institutes of Health on digital archival and extraction of documents to uncover decision-making dynamics at senior levels of government. Currently a PhD student in the Chemical and Biological Engineering department at Northwestern University, he is originally from Seoul, South Korea and Vancouver, Canada.
Spencer is a recipient of the Ryan Fellowship from International Institute of Nanotechnology. In his free time, Spencer is training for the Chicago Triathlon, enjoying live music, or practicing jazz guitar.
Spencer is always looking forward to connecting with other researchers and discussing ideas/projects! Feel free to drop an email.
Education
B. Sc. Chemical and Bimolecular Engineering,

Cornell University

(2020)