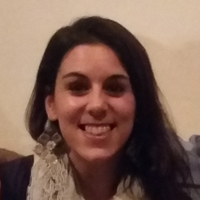 Julia Poncela-Casasnovas
Postdoctoral Fellow
Work
Department of Chemical & Biological Engineering
2145 Sheridan Road (Room E136)
Evanston
,
IL
60208-4057
,
US
Phone:
Work

+1 847-491-7231
Bio
I studied Physics at University of Zaragoza (Spain), and I also got my Ph.D there in 2010, under the supervision of Dr. Yamir Moreno, Dr. Jesus Gomez-Gardenes and Dr. Mario Floria.
I am interested in Statistical Physics, Non-Linear Physics and Complex Systems in general, and more specifically, in different processes on top of complex topologies, such as social networks. I did my Ph.D on Evolutionary Game Theory on Complex Networks, where I analyzed the interface between cooperative dynamics and the underlying structure of a given population. We developed some models of growing networks based on an Evolutionary Preferential Attachment mechanism, in which this growth is entangled with the dynamics.
I joined the Amaral Lab on November 2010, and ever since I have been working on analyzing several social systems using computational and statistical methods. One of my current projects is about understanding the way ideas propagate on a professional network. In this work we combined computer simulations with empirical data from an experiment done on a study population. My other project is a study of an online community for people that want to control their weight, where I am trying to understand the correlations between network topology and individual's behaviors.
I moved back to Spain in 2014 to work with Dr. Alex Arenas on multiplex networks.
For more info, you can go to my website
Education
Ph. D. Physics,

University of Zaragoza (Spain)

(2010)

M. Sc. Physics ,

University of Zaragoza (Spain)

(2007)

B. Sc. Physics,

University of Zaragoza (Spain)

(2006)
Appointments
Research associate,

HHMI

(2011-2014)

Postdoctoral fellow,

Northwestern University

(2010-2014)