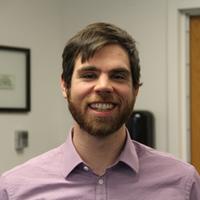 Adam R. Pah
Clinical Assistant Professor
Kellogg School of Management

Research Assistant Professor
Associate Director
Northwestern Institute for Complex Systems (NICO)
Work
Management and Organizations
600 N Foster St., Room 110B
Phone:
Work

+1 847-497-1395
Bio
I may look familiar because I completed my PhD in the Amaral Lab.
My research journey started with a focus on probing the intricacies of biological processes from the wet bench. However, constant knock-on effects in introducing new genes into plants taught me the importance of the entire organism in terms of building a new understanding. I came to graduate school to study systems biology, but was exposed to something far more sexy: complexity. Needless to say this has shaped not only the lens through which I view the world but also my interests dramatically
As the output of my thesis research I established a framework that to aid in the large scale analysis of metabolic networks. I published this model in Scientific Reports and I distribute a cartographic representation of the model with the MetExplore project. However, near the end of my graduate degree my focus shifted and I became generally more interested in human behavior and dynamics.
I am also deeply interested in and passionate about computational research best practices and attempt to blog about coding on my personal site. I feel that this intersects with my interest in conducting research in an open, collaborative manner and I am looking to share as much of what I do as possible while I learn from others.
Education
B. Sc. Molecular Biosciences and Biotechnology,

Arizona State University

(2008)

Ph. D. Interdisciplinary Biological Sciences,

Northwestern University

(2013)
Awards and Honors
President's Scholarship (4 years), Arizona State University (2004)
Biotechnology Training Grant (2 years), Northwestern University (2009)
Chicago Biomedical Consortium Scholar (2 Years), Chicago Biomedical Consortium (2011)