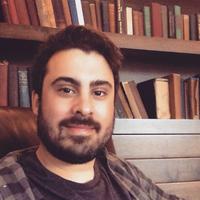 Leonardo Ferreira
Visiting scholars
Work
Chemical & Biological Engineering
2145 Sheridan Road (Room E136)
Bio
I am a Ph.D candidate in University of São Paulo and a visiting predoctoral fellow in the Northwestern University. I have a bachelor degree in computer science from University of Lavras (2009) and a Masters degree in computer science and computational mathematics from the University of São Paulo (2012). After my BS I worked for a Brazilian web content company called Universo Online (UOL) that is the Brazilian largest internet portal. During this job, I had the opportunity to work with massive amount of data, more specifically with user tracking and behavioral targeting.
I chose to follow the tracks of research when I was introduced to machine learning and data mining techniques during my undergraduate. In my Masters degree I discovered the fascinating world of network science and I became very interested in complex networks, specially in graph mining problems. In my dissertation, I applied community detection algorithms in networks to solve the problem of huge sensor networks clustering focusing on decreasing the number of cluster heads nodes. In my Ph.D, I decided to merge two areas: time series data mining and graph mining. In other words, I wish to observe the benefits that network theory can bring to time series data mining.
I joined the Amaral Lab in November 2015 as a visiting scholar. During my visit I will be working on the analysis of Caenorhabditis elegans (C. elegans) movement. The idea is to apply data mining techniques to try to understand a little bit more of this nematode.
Personal Website: http://www.leonardonascimento.com
Education
B. Sc. Computer Science,

Federal University of Lavras

(2009)

M. Sc. Computer Science and Computational Mathematics,

University of São Paulo

(2012)
Appointments
Java Developer,

Universo Online S.A. (UOL)

(2012-2013)
Awards and Honors
Sun Certified Java Programmer (SCJP), Sun Microsystems / Oracle (2009)
Fellowship, Conselho Nacional de Desenvolvimento Científico e Tecnológico (CNPq) (2010)
Fellowship, Coordenação de Aperfeiçoamento de Pessoal de Nível Superior (CAPES) (2013)
Fellowship, Science without Borders (2015)